Bill Cunningham: History In His Lens
文章導讀
The exceptional street photographer who caught 50 years of fashion would have turned 90 on 13 March.
敬請期待中文版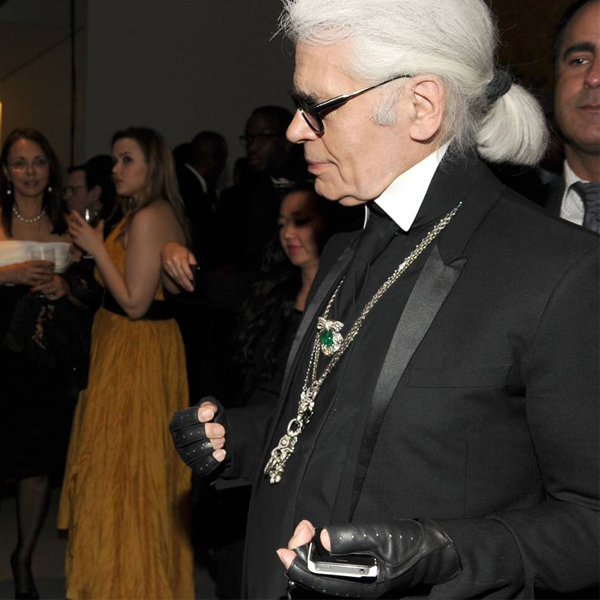 Bill with Karl Lagerfeld
Bill Cunningham
"Thank you, child," Bill Cunningham would say, as he politely refused my offer to share a taxi back from the New York shows. Instead, he set off on his bicycle, rain, shine or drizzling snow, wearing his signature blue worker's jacket and cap.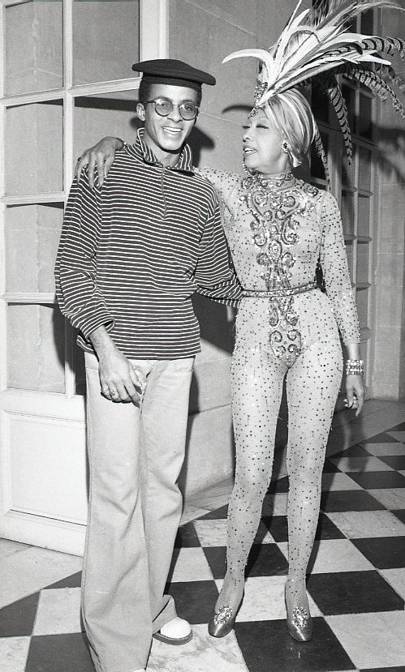 Stephen Burrows & Josephine Baker, Versailles, 1973
Bill Cunningham
The man with a camera who captured history in his lens always called me "child" - even though I had known him half his 50 years as a photographer. He was the figure on a wonky bike, who snapped society mavens, quirky downtown figures and, best of all, sniffed out fashion trends on his favourite corner of 57th and Fifth Avenue.
"I've never been a paparazzi," Cunningham would say. Yet he managed to capture not only the famous - like a younger, thicker Karl Lagerfeld with Italian fashion legend Anna Piaggi. He also stitched together the ever-changing patchwork of society, catching a private glimpse of Jacqueline Kennedy Onassis or the old guard of upper-class America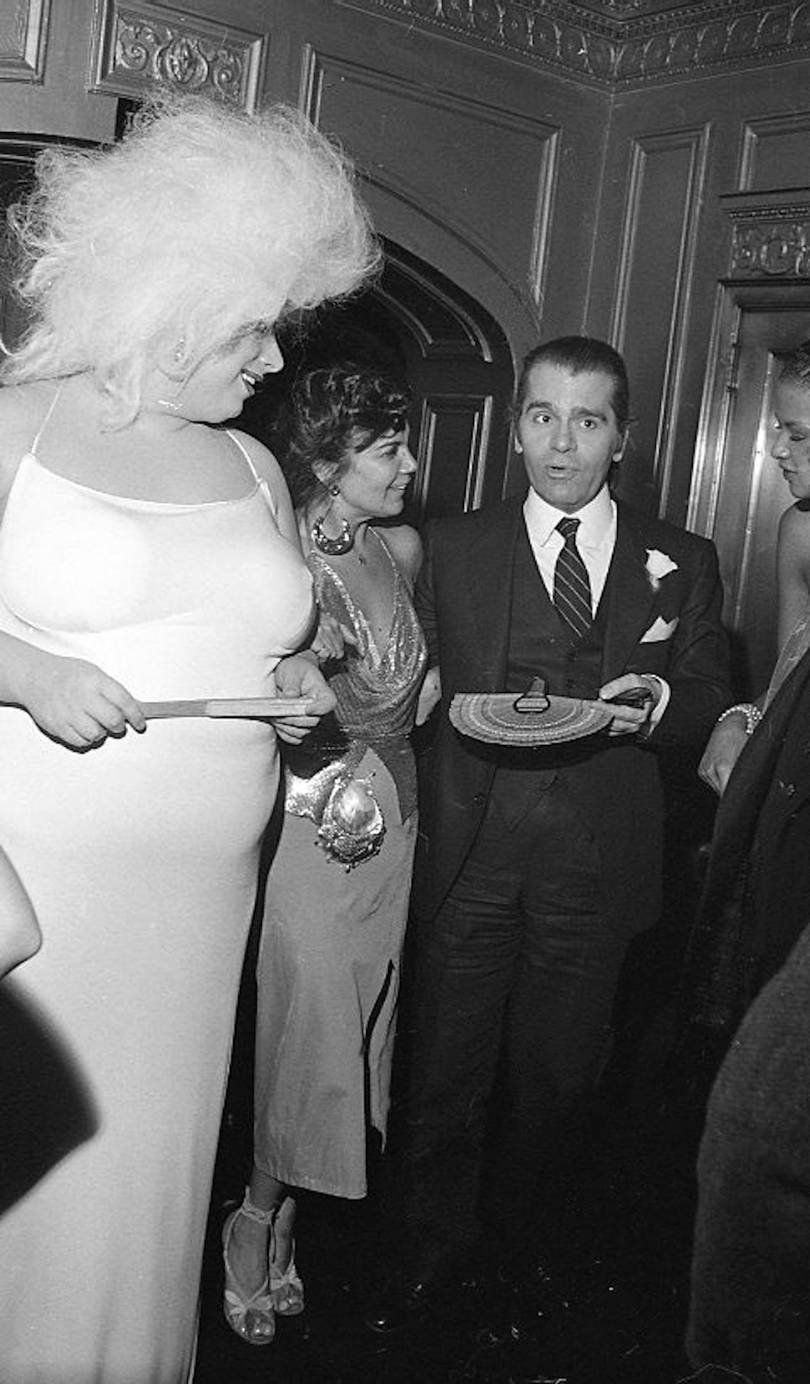 Divine & Karl Lagerfeld, Chloe Party Studio, 1979
Bill Cunningham
Who was this slight man with a perpetual smile and ever-present camera?
Cunningham, whose father worked for the post office and whose initial step towards fashion was as a milliner, remained humble. His studio in New York's Carnegie Hall had a simple, single bed among racks of photographs. No television. A communal bathroom. Yet his work transcended fashion. The path he followed - or created - produced a lifetime body of work that marks history.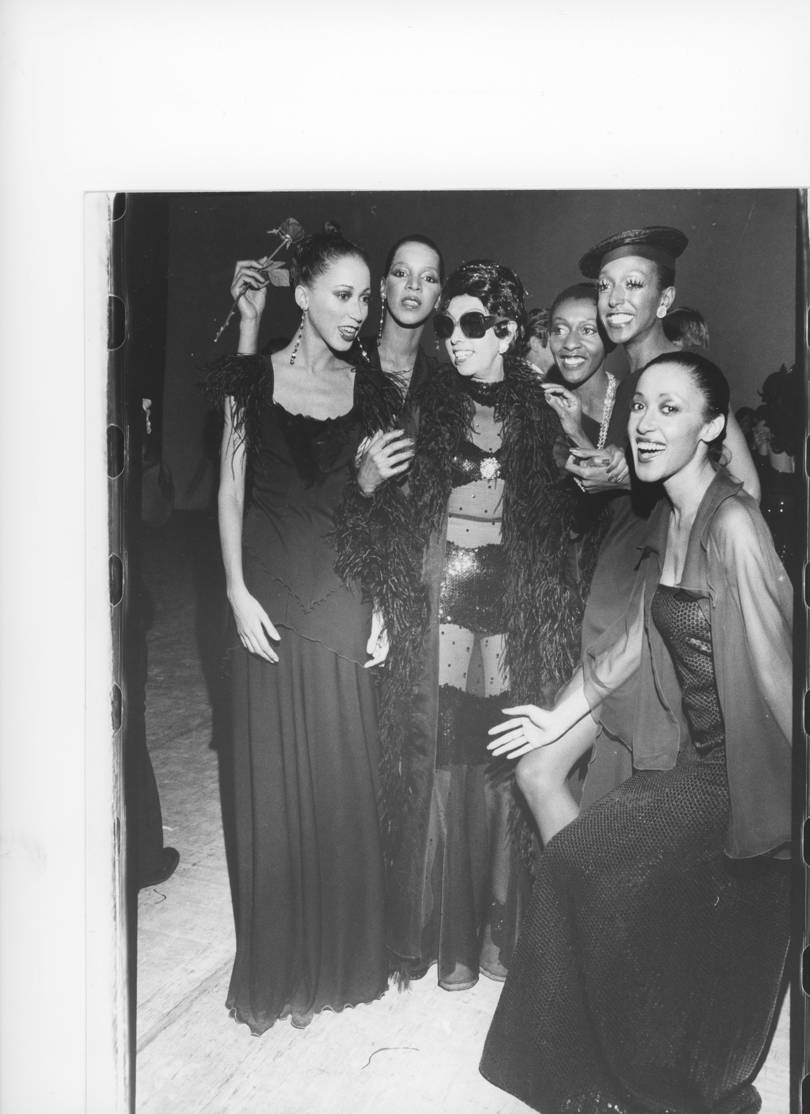 Models with Liza Minnelli, Versailles, 1973
Bill Cunningham
Mark Bozek's "The Times of Bill Cunningham" was selected for the 2018 New York Film Festival. The movie maker had exceptional insight of the photographer's character after sitting down with him for a brief recording back in 1994.
"We were supposed to be there for about 10-minutes and three-and-a-half hours later we ran out of tape," said Bozek.
"When I pulled it from my basement the day he died in 2016, I hadn't watched it for 25 years," he continued. "But I decided it was going to be just him and me. He told his own story so passionately."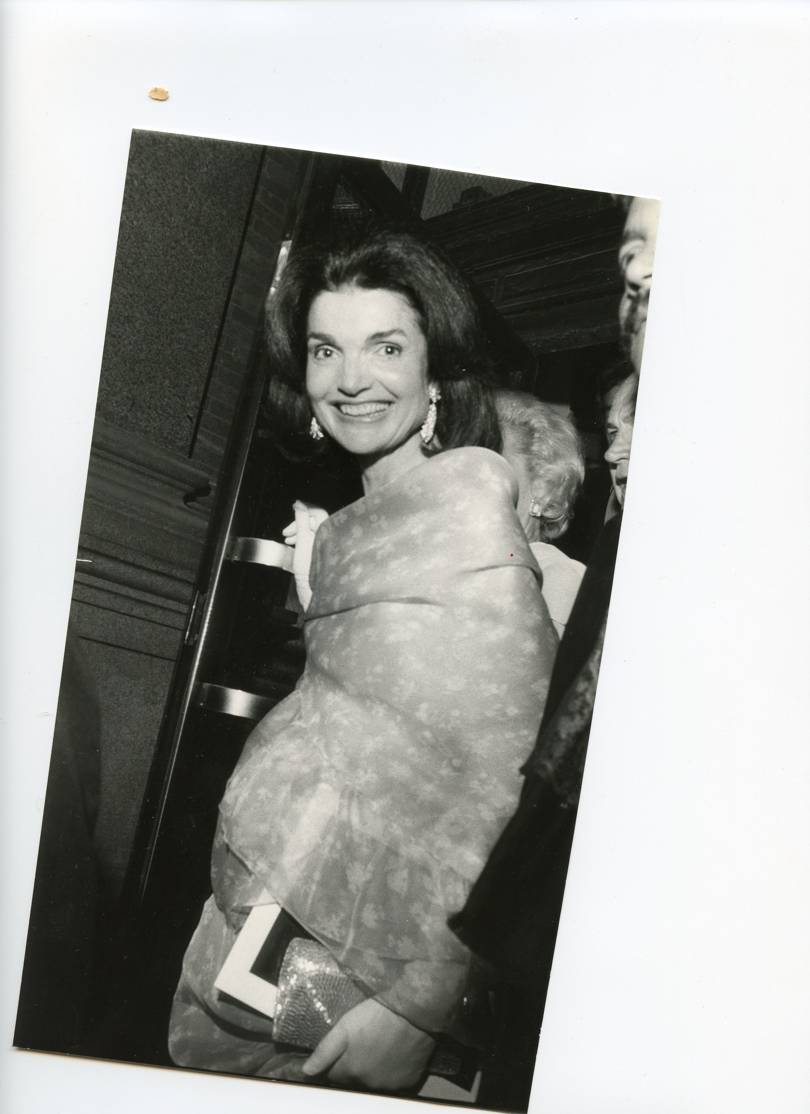 Bill Cunningham
That was a reference to the photographer's move from sunshine to shadow as he talked openly about the scourge of AIDS. But Bill's life was focused entirely on photography and on recording fashion and the swathe of people it involved.
I cannot remember a time when his free spirit was not following fashion and making a reportage for the New York Times. No show was too small - nor too grand - for his attention. He was aroused by the unexpected: the return of men's sartorial splendor; tailoring worn in vivid colours by millennials; the ever-changing street-style from baggy rocker outfits to streamlined sportswear.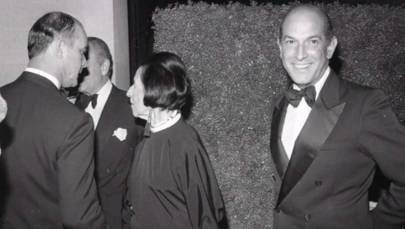 Oscar De La Renta at the Met Gala, 1980s
Bill Cunningham
I remember the photographer talking with glee about New York designers' casual modern clothes that trumped the haute couture grandeur of Paris at a 1973 event in Versailles.
He called it "the most exciting show I have ever seen", recalling the contrast between French maestros - Dior, Givenchy, Yves Saint Laurent - pitted against the understated, casual, streamlined clothes sent out by America's Bill Blass, Halston and Oscar de la Renta. The finale had Liza Minelli blaring out "Bonjour Paris", while African-American Stephen Burrows stunned the formal French audience. It was the first - but by no means the last - time that the photographer showed his open mind to class and colour
Christy Turlington, Gianni & Donatella Versace, late 1980
Bill Cunningham
Cunningham was 87 when he died, having received the French Légion d'Honneur in 2008 and, in the same period, becoming an official staff member of the New York Times after a truck crashed into his bike.
Before that move, so late in his career, the photographer was stubbornly independent, using his visual notebook to mark the changes from the wild energy of nightclub Studio 54 in the 1970s and then introducing the concept of uptown and downtown dressing.
Cunningham's exceptional photographs are supposedly worth today over a million dollars. But he would not have been impressed by the numbers.
"Money is the cheapest thing," he said. "Liberty and freedom are the most expensive".
Mark Bozek's documentary, 'The Times of Bill Cunningham', will be released on iTunes and in selected cinemas nationwide in Spring 2019
轉載聲明
本內容系VOGUE時尚網原創或經官方授權編譯轉載,嚴禁以任何形式或方法轉載或使用,違者追究法律責任。
將本文分享到
你可能還會喜歡
更多相關網站內容